Acworth Recruitment was founded in 2013 by Kim Acworth who has more than 15 years end to end recruitment experience. Utilising an innovative web-based candidate portal along with automated video interviewing, we help you find, interview and hire the best staff for your business while reducing the need for numerous face-to-face interviews.
This takes out hidden surprises making the process easier and more efficient while ensuring that you only need to meet the short-listed candidates for a final interview. Acworth Recruitment provides the type of professional recruitment support that traditionally has only been financially viable for corporate companies.
Servicing Brisbane, Sydney, Melbourne, Adelaide, Perth and other cities and regional areas around Australia, Acworth Recruitment are here to make your life easier, so you can focus on your job while you leave recruitment to the experts.
Whether you are a national business employing 1,000's of staff, or a Sole Trader ready to take on your 1st employee… Acworth Recruitment can partner with you to take the pain out of recruitment!
Why Use Us
Michael Casablanca (Managing Director) from Woodland Shopfitting explains in this interview
We've thrown out the expensive and archaic traditional recruitment model, and replaced it with flexible, innovative, efficient and cost effective options to partner with your specific business needs.
What Clients Say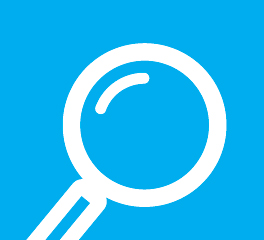 Kim is the best recruiter I have ever worked with and Acworth Recruitment have delighted clients I have had the pleasure to refer to her. Kim is my main 'go to' referral when our clients request a recommendation for top quality recruitment service.

Kim is a consummate professional and unfailingly gives clients the best advice on all recruitment matters. You will not go wrong with Kim and Acworth Recruitment. Highly recommended!

Ian Alcock, HR Advice Australia
"Always professional and a pleasure to work with!"

Faye Chorley, Comserv
"Kim was exceedingly good. She responded promptly to
requests and help me find candidates which were the
right skills and right fit."

Brian Stephens, Maleny Dairies
"Kim was very efficient and helpful. We filled our position in only 2
weeks and with the minimum of fuss, only interviewing 1 candidate.
A great outcome!"

Scott McDonald, Sheehy & Partners
A fantastic screening process using online video interviews to easily cut the applications down to a short list to save time. The fees are incredibly reasonable as they only charge an hourly rate instead of the usual percentage fees that recruiting companies charge. I have used them to find 2 great staff members over the last few years and thoroughly recommend.

Anthony Bartlett, Morris Screens
"Excellent outcome. Great communication throughout the recruiting process."

Graham Barlow, Etched Creative
"Kim was fantastic, we'd almost given up hope of
ever finding the right person, she not only saved our
business she saved our sanity."

Michael Casablanca, MD Woodland Shopfitting
We outsourced two of our most recent positions to Acworth Recruitment to fill. Kim delivers recruitment almost like an as-a-service solution, enabling clients to use her services on an as-needed basis, ensuring you only pay for the time you need, when you need it. She takes the time to understand your business and molds her service to meet those needs. She takes the pain out of looking for the right people and does all the work to shortlist the best. Recently Kim found the perfect fit to fill our practice manager and our marketing coordinator roles, with the least hassle and in the shortest possible time.

I would highly recommend Acworth Recruitment. She has been spot on with her work and it's great value for money

Leon Stephan, Advivo Accountants & Advisors
Just wanted to thank you for securing the review planner . I think your approach is excellent so providing some positive and appreciative feedback .

Ian Davidson, Davidson Financial Group
"Great work with this placement Kim. Good, consistent service and
a result at a fraction of the traditional recruitment agents fees."

Mark Edwards, Jensen Bowers Group
"Thanks for your assistance, Kim. Very easy to
work with and excellent result."

Domenic Festa, Steps Law
I have worked with Kim and met some of Kim's clients. The benefit of Kim is she works hard to get the best outcome for her clients. The benefit of Acworth Recruitment is the innovative online technology it uses including the integrated platform and candidate video interviews.

Daniel Wong, The Alternative Board
As a HR Consultant I am incredibly grateful that I am able to refer my clients to Kim for all of their recruitment needs. Kim has developed exceptional systems and processes in place that ensure the recruitment process is a smooth and efficient as possible. Kim provides sound advice in relation to the employment market, candidate selection and market expectations. My clients are exceedingly happy with the service that she provides. I don't even do my own recruitment, why would I when there Kim is so good at it.

Tameka Bramwell, Bramwell Partners
Kim is our 'go to' contact when it comes to recruitment. With attention to detail and a focus on quality instead of quantity combined with a unique process and extensive contacts, Kim has always produced great results. With people being such an imperative part of building a successful business, the ability to connect with the highest quality candidates with minimum distraction is a huge benefit to our Clients. There is never any hesitation to refer Kim to Clients. They are always in the best of hands.

Dan Buzer, The Profit Mechanics
Who We Have Helped
We're proud to partner with the companies we work with for their recruitment needs and have enjoyed watching them grow, and like to think we may have had a little to do with their success.
If you'd like to find out more, contact us on +61 411 278 281 or drop us a line for a friendly chat or advice. As you can see you'll be in good company.
Blog
We publish our top tips for companies looking to recruit as well as useful information if you're looking for a job, promotion or a complete change of pace. If you're thinking about employing your next super star take a moment and browse through some of our recent posts – We guarantee you'll find something of interest.
Contact
Our Facebook